Project Imo is excited to introduce our newest team member, David Howes, who joins us as our Education Director. With a wealth of experience in education, professional development, and adventurous learning methods, David brings a fresh perspective to our organization.
David Howes is a seasoned educator, school leader, and community advocate. His passion lies in holistic education, encompassing the physical, intellectual, social, and emotional aspects of an individual's growth. With a Master of Arts in Teaching and advanced degrees in Educational Leadership and Executive School Leadership, David's educational journey is a testament to his commitment to lifelong learning.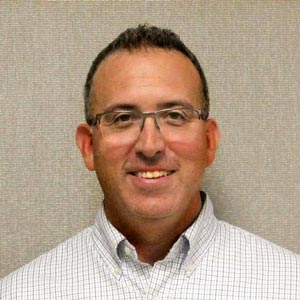 David's educational philosophy centers on real experiences that involve adventure, self-discovery, teamwork, and purpose. He firmly believes that learning is a lifelong endeavor and is currently pursuing an Ed.D. in Curriculum, Teaching, and Learning at Northeastern University. His focus is on discovering the most effective ways to engage and empower youth, especially those at risk of becoming disconnected.
Jason Hyland, Executive Director of Project Imo, expressed his enthusiasm: "We're so excited to be welcoming Dave onto our team here at Project Imo… He's jumping right in and leading innovative projects such as our Youth Promise Career Pathways Initiative and building out a network of partnerships that will help provide tremendous resources to the youth in our community."
Youth Promise Career Pathways Initiative
David is currently spearheading our Youth Promise Career Pathways Initiative, a unique program that offers transformative experiences for youth. This initiative combines hands-on learning, career exploration, and personal growth, blending outdoor and adventurous learning with career development opportunities. It provides youth participants with a platform to unlock their potential while fostering connections within their community.
For more information about Project Imo, our team, our new teen center in downtown Willimantic, or our program offerings, please contact us at teamimo@projectimo.org.
Join us in welcoming David Howes to the Project Imo team as we continue our mission to empower the next generation, build self-confidence, and connect communities through immersive experiential and adventure education programs. Together, we strive for equitable access to transformative experiences for all.